Our Team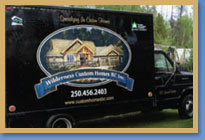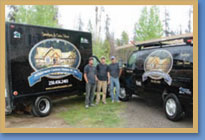 O

ur Team We work with the best

Our team, from foundation to finishing, features some of the finest ticketed tradesmen and talented up and coming carpenter apprentices in the area – all with an outstanding eye for detail and the professional expertise to complete the job to your satisfaction. We are known for our honest, reliable approach to building custom homes and the excellent and long-term relationships we enjoy with our customers. We pride ourselves on being one of the best residential home builders in the Cariboo, proven by our expertise, experience and dedication to quality. Your new custom home will reflect our passion for doing the job right with the best

geneza pharmaceuticals

of materials and our meticulous attention to detail.

A Family Tradition of Excellence

Aaron Burwell was born into a family of carpenters and grew up in that environment. Aaron is a second- generation master carpenter and his clients benefit from both the knowledge and experience he gained as a young man working in his father's company and his education at Thompson Rivers University. While undertaking his Carpentry Apprenticeship and upon receiving his Certification, Aaron took first place in both local and provincial championships for excellence in Carpentry which culminated in his winning a bronze medal in the National Carpentry Competition for Canada. Today Aaron brings the 35 years and over 200 homes of Burwell family construction experience to each and every housing project that Wilderness Custom Homes undertakes. Wilderness Custom Homes clients enjoy peace of mind knowing that all homes are registered under warranty programs in British Columbia and we are hands-on leaders, with daily visits to the work site ensuring the utmost care is taken with every detail of your new home. We truly care about our clients and the homes we build show that in every way.